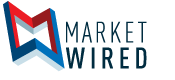 Global Express & Small Parcels Market Analysis 2015
Trends, Technologies & Opportunities Report -- Key Vendors: UPS, DP DHL, GLS
/EINPresswire.com/ -- DUBLIN, IRELAND--(Marketwired - April 05, 2016) -  Research and Markets has announced the addition of the "Global Express & Small Parcels 2015" report to their offering.
This comprehensive report analyzes the global express and small parcels market and the various drivers, challenges and opportunities set to face this market in the coming years. It considers current and future factors, offering readers an unrivalled understanding of the market and the key topics all market participants should be aware of.
E-commerce has transformed the express market into a go-go sector with explosive expansion on a global scale. Businesses are working to harness this growth through a variety of means.
Global Express & Small Parcels 2015 is specifically written to provide easily accessible information and analysis to:
Express & Logistics companies
Post Offices
Airlines
Governmental organisations
Retailers
Global manufacturers
Logistics service providers
Banks and financial institutions
Consultants and analysts
All C-Level executives
Key Topics Covered:
Express market size and forecast by region: Africa, Asia Pacific, Europe, Middle East, North America, South America- including the Caribbean and Central America
Market shares of the leading express providers
Global and regional growth and forecasts
Questions Answered:
What opportunities are available to start-ups and how disruptive could these be to the market?
How will the potential acquisition of TNT by FedEx impact the express and small parcels market share of the integrators?
Why have different regions reacted differently to e-retail, and which factors could hinder, or boost, their growth?
To address increasing changes in demand as a result of changing consumer preferences and retailing, what are established parcel delivery companies doing and which start-ups are impacting the express and small parcels market?
Companies Mentioned:
Aramex
CJ Korea Express
DP DHL
FedEx
GeoPost
GLS
Japan Post
La Poste
Royal Mail
SG Holdings
TNT
UPS
USPS
Yamato
Report Structure:
1 Introduction
2 Market structure
3 Industry innovations
4 Market size and forecasts
5 Express provider profiles
6 Appendix
For more information visit http://www.researchandmarkets.com/research/3gzgcq/global_express
Sector: Logistics 
Research and Markets
Laura Wood
Senior Manager
press@researchandmarkets.com

Fax from USA: 646-607-1907
Fax from rest of the world: +353-1-481-1716

Powered by


EIN Presswire does not exercise editorial control over third-party content provided, uploaded, published, or distributed by users of EIN Presswire. We are a distributor, not a publisher, of 3rd party content. Such content may contain the views, opinions, statements, offers, and other material of the respective users, suppliers, participants, or authors.
Submit your press release